Each year the Louisville Adult Soccer Club organizes several events, many of which are included with the annual membership. In 2019 we hosted our first regional tournament, The Bourbon Cup, which hosted competitive teams from Chicago, Indianapolis, Cincinnati, Nashville, and Louisville. The teams were divided into three divisions: Over 40, Over 50, and Over 58. We plan on hosting another Bourbon Cup in 2021.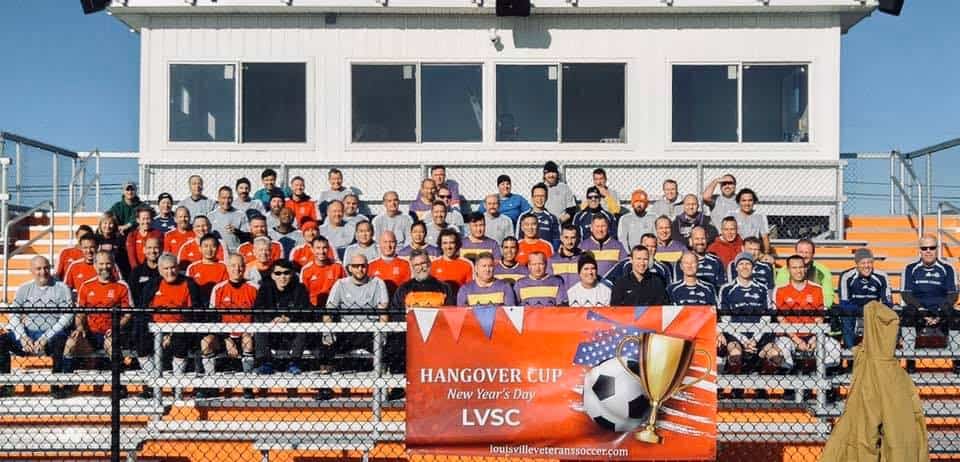 Free Events open to club members typically include:
New Years Day (Hangover Cup)
Family Day Events (Bring your age-appropriate children to play)
4v4 on Fourth of July
Special events are announced in advance to club members. Members wishing to participate in the free event signup via a form on the website and are then divided into random teams with a skills-based weighted system.
Premium Events include: